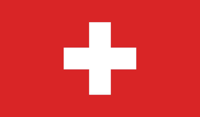 スイス・プレシノックス社製
Swiss Precinox
PARIS MIKI GOLD
---
" グッドデリバリーバー "

" Good Delivery Bars "


MADE IN SWITZERLAND
---
スイスで精製された金(ゴールド)は、厳格な品質管理などから世界中で高い信頼を得ています。
PARIS MIKI ブランドの金(ゴールド)は、スイス高級時計の一大産地である、ラ・ショー・ド・フォンのプレシノックス社(PX社)で作製されています。
(ロンドン貴金属市場協会LBMA認定品)

※当社では、世界で通用するロンドン貴金属市場協会LBMA認定のグッドデリバリーバーのみ取り扱っております。
(PARIS MIKI ブランド以外も平等に取り扱います。)
The gold ingots refined in Switzerland have been highly trusted in strict quality control around the world.
PX Precinox SA in La Chaux-de-Fonds in Switzerland produces PARIS MIKI GOLD.
La Chaux-de-Fonds is known as a major production area of Swiss luxury watches.

*Certified by The London Bullion Market Association

*We deal in all Good Delivery Bars only.